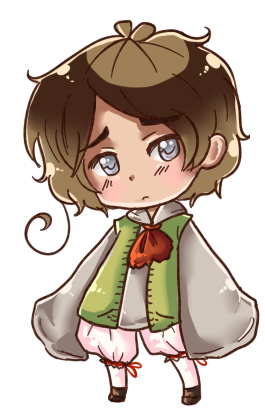 Laos is a fan-made character made on deviantART.
Just as a forewarning, all information concerning history formerly on this page was directly copied from Wikipedia, therefore making this alleged "research" plagiarism. Since no resources were cited, this has been removed.
Appearance:
Edit
She will only wear loose fitting/baggy clothing. Be it scrappy, or whatever. No tight clothing. Ever. Though, she loves to wear dresses, as long as they're flowy.
The information stated for clothes lacks description.
General:
Edit
--♧ Age: Unknown / Child age
--♧ Full name: Dao Lekkraci Drid Kham
--♧ Represents: Lao People's Democratic Republic, Lao PDR, or just Laos.
--♧ Gender: Female.
--♧ Independence from France: July 19th, 1949.
--♧ Capita: Vientiane.
--♧ Motto: "Peace, Independence, Democracy, Unity and Prosperity."
--♧ National flower: Plumeria.
--♧ Height: 3' 1" / Weight: 25kg - 56lbs
--♧ Languages (spoken fluently): Laotian
--♧ Religion(s): Theravada Buddhist
--♧ Government: Communist state.
--♧ Head of State: President Choummaly Sayasone.
--♧ Prime Minister/Premier: Thongsing Thammavong.
--♧ Foreign Minister: Thongloun Sisoulith.
--♧ Currency: Kip (LAK)
--♧ National dish: Larb
History:
Edit
All historical facts concerning Laos has been removed due to direct copying-and-pasting from Wikipedia. If you choose to read about this country, the information can be found at http://en.wikipedia.org/wiki/Laos
Community content is available under
CC-BY-SA
unless otherwise noted.